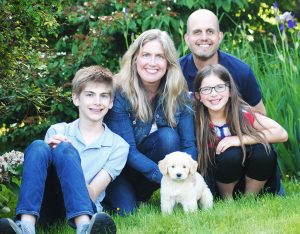 SENATOR DREW HANSEN is a trial lawyer and legislator responsible for some of Washington State's most significant progressive policies, including:
As a trial lawyer, Sen. Hansen frequently represents pension funds, small businesses, and others injured by financial fraud and other wrongdoing. Sen. Hansen's significant cases include:
Volunteering pro bono to prevent a Texas power plant from opening that would have violated environmental law and contributed significantly to climate change (Application of Las Brisas Energy Center, LLC).
Representing the American Association of Justice, the national trial lawyers' association, in the largest commercial litigation in its history: a case against Wachovia Bank alleging misconduct in the financial crisis (American Association of Justice v. Wachovia Bank).
Serving as one of several court-appointed co-lead counsels in a class action lawsuit claiming that some of the world's largest banks colluded to fix a key interest rate during the financial crisis, diverting hundreds of millions of dollars from union pension funds, cities, nonprofits, and others into the banks' own pockets (In re LIBOR-Based Financial Instruments Antitrust Litigation).
Sen. Hansen taught civil rights law and history at the University of Washington Law School, and he is the author of: The Dream: Martin Luther King, Jr. and the Speech that Inspired A Nation (Ecco/HarperCollins, 2003), which U.S. Rep. John Lewis (D-GA) called "a great contribution to the history of the movement."
Sen. Hansen graduated from Harvard College and Yale Law School, and he studied Theology at Oxford University as a Rhodes Scholar. He lives on Bainbridge Island with his wife Julie, their two young children, and their dog. He has coached soccer as a volunteer with the Bainbridge Island Football Club and he attends Bethany Lutheran Church with his family.